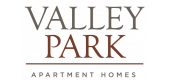 Your Review
Submit a Review

Resident Reviews
|Recommended: YesIt is clean, nice, and quiet — It is a nice place with good amenities and quiet atmosphere
|Recommended: YesNice place — A nice hidden place to relax
|Recommended: YesProperty is nice, some people have a problem with throwing trash in dumpsters and just leave it for others. — Staff is great, maintenance responds quickly to issues.
|Recommended: YesMinor improvements needed, overall good — Dumpsters are usually overflowing, grounds aren't mowed as frequently as they should be, limited lighting in apartment, new name brand appliances and remodeled kitchen cabinets are a plus
|Recommended: YesPeaceful Living — It's peaceful living here the staff is amazing the maintenance and office staff are always friendly and quick to respond to some issues, but I have loved my time here and will always recommend it to others
|Recommended: YesExtraordinary — I love living here. Its clean and maintance will come over 5 minutes after a call. Staff is very professional and helpful
|Recommended: NoThe place was lovely — I really enjoyed living here - everyone was friendly, it was clean and for the most part quiet. Could hear the neighbors all too well and had a backyard where the neighbors would pretty much share the space and for that reason and for the space I had, the price just seemed way too high.
|Recommended: YesProperty is good, but a bit pricey. — Everyone in the office is quite nice and helpful. Apartment is clean and nice, it is a bit pricey though.
|Recommended: YesIt is very nice and homey — it is a great location, lovely space and quiet and relaxed
|Recommended: YesIssues inside — Not sure, too few outlets in each apartment, not enough for computer tv's lamps etc. I would have to tell them, Delivery of items, from stores restaurants, this one especially, Unable to regulate heat the way you want it. Very drafty widows incorrectly fitting windows, it Takes too long for water to warm up.
|Recommended: YesWonderful Apartment Conplex — The complex is secluded since there is no through traffic. Also, the neighbors have been very nice and polite when I see them, and I don't hear much from their apartments. The few times we have had an inquiry with the staff, they have been mostly quick and professional each time.
|Recommended: NoWith all the problems we've had in our apartment, at no time did anyone from management come and look at the issues and the kind of work that was being done. I had to make several phone calls for follow-ups, it was extremely stressful. Quality control here is non-existent. The noise is absolutely terrible, doors slamming across the hall, dogs barking across the hall and let's not forget the inconsiderate people above us. They are noisy in the hallway, stomping or running up the stairs, there is someone who is constantly dropping something very heavy on the floors at all hours of the night. So disrespectful. There's always garbage laying around the yard in front of our apartment, the dumpster areas are disgusting, I feel like I'm living in the slum area of this complex.
|Recommended: YesIt's friendly and quiet — Parking is great
|Recommended: YesIt nice — I would tell them it's a nice place just very costly for so little space